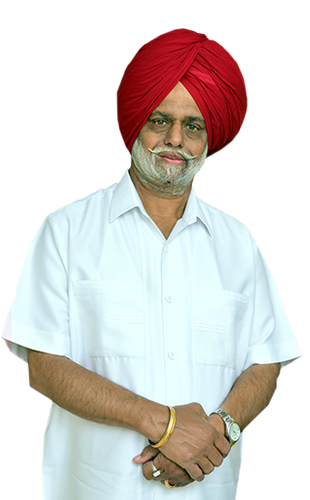 CHAIRMAN'S MESSAGE
Jewels of Punjab is the realisation of a dream and the fulfillment of a vision to create a brand that consistently delights the customer with excellence and innovation. It all began in 1947 when an idea took shape as the first Jewellery store. With over eight decades in the market, group has matured over the years with multiple retail stores, manufacturing factories and export houses in India. We are also in the process of opening multiple stores in Australia in a short span of time.
By combining the latest design, extensive retail experience, and a range of innovative concepts, today, our group has become one of the leading jewellers in India. The core expertise of group has always been to provide luxury products at value prices with world class service.
Jewels of Punjab is a strong reminder for the OSSJ Group of our roots, from where we came and where we are heading as we continue to grow over the last 80 years. Maintaining the family's heritage relates to Indian's quest for balance between tradition and modernity. This has become one of our biggest strengths as a regional business leader and we intend to continue raising our ideals to meet global standards. We have very little secrets to our success – it is honouring our values of integrity, premium service and our responsibility to always create positive impact.
Our commitment ensures that the legacy of group continues to grow and achieve unprecedented success. Today, it enjoys the status of being one of the leading Jewellery company in North India. This success has been achieved with the loyalty of our customers, team work, unity, vision and the guidelines of the eminent leaders.
Yes, we have come a long way; but for us, the journey has just begun.
 Chairman
Jewels of Punjab Pty Ltd (Australia);
Jewels of Punjab (India);
Onkar Singh and Sons Jewellers (India).